Foundation Problems – How To Identify The Foundation Repair Problem Signs In Your Premises? Whether new, old, residential, or even commercial, every kind of building is susceptible to structural damage. You may confuse it with minor household problems; however, even a minor foundation issue may have severe consequences. For example,
Pest infestation
Plumbing issues
Water damage, etc.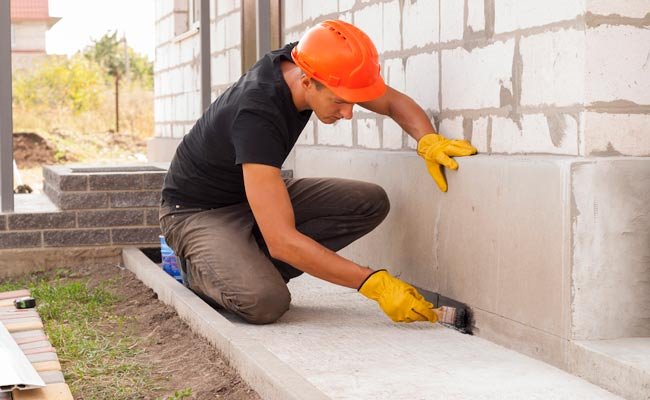 Your premises' integrity entirely relies on the foundation beneath it. So, if you notice a few cracks in the ceiling or even walls, you may ask for a foundation inspection from a reputed professional structural engineer to prevent further damage.
Besides this, if you see your window frames getting separated from walls or uneven floors, call out for professional help. Readout some other warning signs regarding foundation issues below:
How To Identify The Signs Of Foundation Problems In Your Premises?
Exterior Cracks:
Fine and small cracks on your building's walls are minor and harmless. And you can fix them with plaster and paint. But if you see a zig-zag pattern in your cracks that keep on growing over time, there could be a serious underlying issue with your building's foundation.
Moreover, if you see extra-long horizontal cracks in brick exteriors or maybe in your basement's concrete block walls, it calls for a professional foundation inspection to find the root cause and fix it ASAP.
Sinking Foundation:
Do you feel that your floor is sinking? Does your floor seem to be lower on one side of your building than on the other? If yes, it may be a clear indication that your floor is sinking.
Even if the center of your house or office seems sunken in, your building's foundation must probably be sinking. This may be due to poor construction techniques.
Such severe issues can lead to serious structural damage. Try searching for the most efficient structural engineer near me on Google and find the most experienced professional offering foundation repair services.
Gaps Around Doors And Window Frames:
If you have started to experience gaps around the doors and window panes- it clearly indicates your foundation flaws. There might be some serious damage to the foundation of the building which is causing the windows and doors to leave spaces from the walls.
To avoid stretching up the issue further and any more damage to the foundation, remember to call for professional foundation inspection teams.
Upheaval Of Foundation:
Has your slab foundation moved in the upward direction? It is a sign of hidden damage in the foundation. Moisture trapping is one of the major reasons for this kind of foundation damage.
Flooding, sewerage leaks, and excessively running water around the building cause moisture trapped in the foundation, which further causes upheaval of the foundation. Such serious cases indirectly ask you to seek professional foundation inspection at your space.
Sagging Or Uneven Floors:
Foundation damages often affect the flooring of the building to a greater extent. In case you notice sagginess or dips in your floors, seek professional foundation inspection teams. Uneven floors are alarming signs of greater damage in the building.
So before the damages cross the safety line and become dangerous for your and your loved ones' lives, get a professional foundation inspection done. This inspection will help you learn about the intensity of the situation and get it repaired on time.
Sometimes small damages might make you think that you can wait for a few more years for a foundation inspection and get the repair deeds done. But foundation damages are not something to delay. Sagging and dipping floors are because by foundation damages, but if not repaired on time- they can lead to serious issues later on.
Door Malfunction:
Whenever you find your doors sticking and making awkward noises on opening and closing- it is a clear sign that your foundation needs repairs. Most of the time, foundation damages hinder the closing of double doors. You would always notice spaces left between them or both the doors won't get fixed with each other. This kind of amiss is a clear sign to get your foundation inspection done by structural engineers.
Conclusion:
When it comes to structural issues, especially foundation problems, it is better to be safe than sorry. It would be best if you do not take these severe issues like horizontal cracks, door/window frame separation from walls, and uneven floors for granted. Neglecting such indicating signs would only worsen the situation and will eventually increase the repairing costs. So, try to find out the best professional expert, search for a structural engineer near me online, and choose wisely.