Huawei Smart Watches Mind Blowing Facts. Huawei a legendary Chinese technology company has an industry experience of 32 years. They are manufacturing versatile products on vast scale. In this blog I am going to describe facts and figures about one of their product's category.
The category which I am going to reveal is Huawei smart bands. As by statistics Huawei launch their first smart watch in year 2015 which was first product in general category wearable.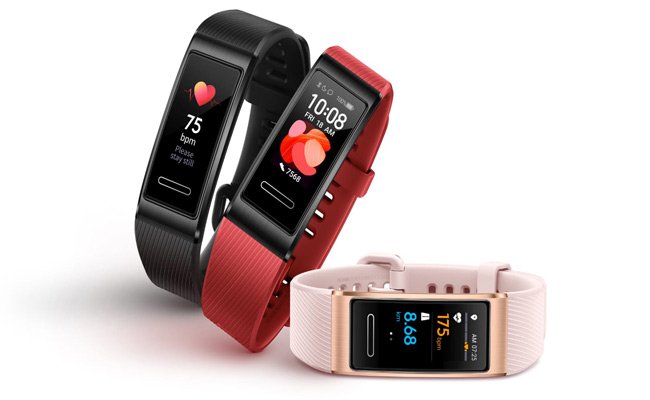 The latest smart watch release is Huawei watch GT2 which has already get much recognition and consumer attention. In category of wearable there are numerous series some of them are Huawei fit, GT, band, honor band. In general honor band is also known to be as Huawei band. That's why no confusion any more.
Huawei Smart Watches Mind Blowing Facts
Interesting Facts About Huawei Band 6:
An astonishing news is on air now a days about Huawei recent update relate to smart bands. The recent update is enhancement in SP02 feature of smart bands. This feature has become an earnest desire of every technology enthusiast. Why this feature has become so important now a days?
Because as we all know Covid pandemic situation is still prolonging from 1 ½ years. Situation was worse about a year and people suffering from Asthma and other  respiratory issues got deprive for such facility. But now they are in excitement to unbox such an amazing gadget to experience that feature.
Huawei Smart Watches Specifications:
96 workout modes are available in this amazing Huawei band.

47 inches full view screen which is a capacitive display support is available in it.

Low SP02 level alert is an enhance feature in it.

Built in display supports resolution of

194*368 pixels

.

4 sleep state tracking and this feature is enhance by availability of 200+ sleep suggestions.

A complicate experience is observe in replacing band's straps.
An In Depth Review Of Huawei Smart Watch Fit:
By the release of Huawei smart watch fit everyone in consumer market is wondering that shape seems entirely different with respect to watch fit's predecessor. But why this step is taken by Huawei? Because Huawei wants to provide their audience an innovation in their gadgets market place. Everyone  knows Huawei always try to amuse their audience. They adapt crucial marketing strategies to convert their maximum audience to potential buyers. They are versatile in this space.
 Internal Specifications:
Huawei watch fit comes in a handy elegant box. On which only model name is engrave.

64 inches Amoled full view display is support by this durable amazing gadget. This feature is making it looks similar to that of band 6.

325 pixels per inch are support by this watch. This feature provide 70% screen to body ratio which provides an ease in readability of digital content.

96 workout modes are available in this ruthless gadget. You can track all activity at an instant with Huawei health app. Huawei health app is only available in an apk file format. On the box of watch there is a QR code available. All you have to do is scan this code it will direct you to installing apk file.

130 watch faces are predesign on Huawei respective watch app. An open source app is also allow to enable consumer of watch to download watch faces.
External Specifications:
The body of this Huawei smart watch fit is made of fiber reinforce plastic. This is the feature through which Huawei decrease weight to 34grams. This is an advancement in this watch regarding its predecessor.

The rear view of the watch reveals the fact that it provides two pin fast charging support. Which is also a feature in similarity to latest smart band.

A personal fitness trainer who is providing you animating clips is a feature provide to you by a software. By this way you can learn fitness training in an efficient way. In my opinion this is a best feature as it will keep you in touch with fitness mode settings on smart watch.

One of the feature of watch which will provide consumer a convenience is battery backup. This watch provides you full 24 hours battery backup on 5 minutes charge. On 30 minutes charge this watch provides you full 10 days battery backup. This feature is also enhance in it as compare to its predecessors.

The watch has sturdy look and a glance on its watch face seems to provide you all astonishing features. It has comfortable hand held feel.

Wow! this watch is launch in three colors Sakura pink, graphite black and mint green.
Facts And Figures About Pricing:
As Huawei watches are all compatible with internationally renowned devices. Don't you consider important to buy such amazing smart watches? These watches are available at discount price tag exclusively in Asia. On Amazon sturdy looking Huawei latest fitness gadget watch fit is available at price tag of only $99.99 to $126.99.
Are you people wondering why this watch is in low price tag as compare to conventional smart watches? Then I am here to inform you that its target audience also includes youth. Another watch which is claim to be a smart band by Huawei has price tag of only $59.27.